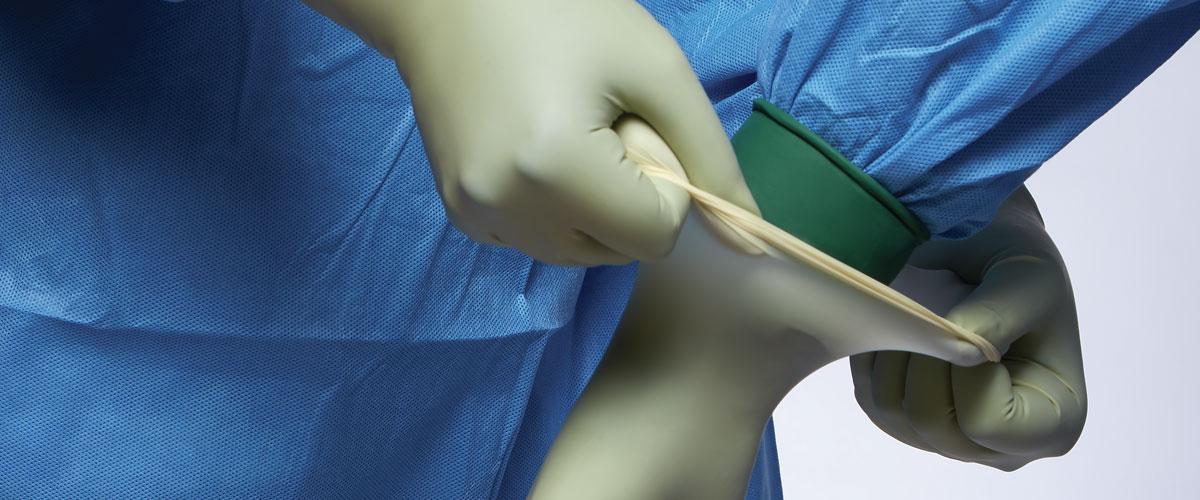 Have you ever wondered why some doctors and nurses prefer to wear two pairs of surgical gloves instead of one? It may seem like an unnecessary step to take, but you might be surprised. People often assume that a pair of surgical gloves is enough. And while this is often the case, it's not always true.
The risk of exposure to pathogens transmitted through blood is one of the main concerns for surgeons and surgical staff. Perforations in surgical gloves, which are often not visible to the human eye, are usually still big enough to allow certain pathogens to pass from the glove wearer to the patient—causing an infection. Therefore, the 'double gloving versus single gloving' debate is always topical.
Protection for patients and healthcare professionals
While patients tend to be the major focus of health and safety ideas, protocols and activities, it is equally important to keep surgeons and staff in mind as well. After all, without them, no one would be able to undergo surgery in the first place.
In Europe and in terms of certifications, gloves must receive approval under the Medical Device Directive (MDD) in order to get a CE mark and be eligible for sale on the market. MDD testing prioritises patient safety. On the other hand, the Personal Protective Equipment (PPE) certification focuses on keeping the wearer of the glove safe. Unfortunately, however, this certification is not mandatory. And neither MDD nor PPE certification takes the risks of perforations in gloves into account when approving lots.
Of course, the main purpose of a surgical glove is to function as a protective barrier for both the patient and staff. To put it simply, the gloves are to prevent surgical cross-infection or bodily fluids from being exchanged between the patient and wearer. In an ideal world, no surgical glove would ever have a tear or pinhole. But tears or pinholes do happen, especially when working with sharp surgical instruments. Let's also consider that most pinholes in surgical gloves are so small that they are often invisible to the naked eye. This means by the time they get big enough to be noticed, it could be too late. You might be surprised to learn that over 80 per cent of all perforations in surgical gloves are not detected (linked below). And the longer the gloves are used, the higher the perforation risk becomes.
Is double gloving recommended?
Using two sets of surgical gloves reduces the risk of accidents involving sharps, thereby, lowering the risk of cross-contamination between healthcare professionals and patients receiving treatment. As an added benefit, it is recommended to practice double gloving with darker coloured undergloves. This technique helps the naked eye detect microperforations in the external layer earlier, because blood or any other bodily fluids that pass through the top glove expose tears and perforations.
Most importantly, this method can help reduce the risk of blood and bodily fluid exposure by up to 87 per cent, if the exterior glove is perforated. This is referenced in the article, 'The Powerful Case for Double Gloving', which highlights a study where 77 per cent of 582 glove wearers who used the double-gloving technique were able to detect perforations in gloves they wore.
Generally, double gloving is only standard during orthopaedic surgery (you can guess why) and high-risk procedures (including but not limited to patients with known blood-borne pathogens found in diseases like hepatitis or HIV). Based on the above-mentioned facts, I believe more surgeons and nurses should consider double gloving daily.
We carry a range of surgical gloves and offer many resources on this process and its benefits. Visit our knowledge base, which has a dedicated section on double gloving, and/or check out our comprehensive glove portfolio, including options for undergloves.
In the meantime, remember, the next time you are to wear surgical gloves, think about putting another one over them!
Video: Double Gloving Technique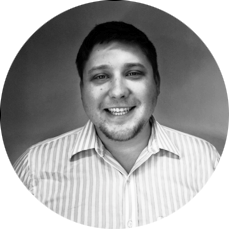 Joe Moriarty
Associate Product Manager Exam & Surgical Gloves, Medline Europe
Joe, originally from the Chicago area in Illinois, has a Bachelor of Arts from the University of Iowa, and has been living and working in the Netherlands for almost 5 years. He started out in Medline's Flex Pool programme at the US-based headquarters, and later transitioned to working in the gloves division in Europe.