Everything you need for healthier outcomes
Because of the critical condition of patients in the intensive care unit (ICU), routine nursing tasks become more complicated and time-consuming.
At Medline, we recognise the challenging nature of providing care in critical care units and the importance of keeping front-line staff safe and healthy. Choosing the right products is an important part of elevating the level of ICU patient care and creating operational efficiencies.
Through a combination of innovative solutions and ICU essentials, Medline's products are designed with your patients and staff in mind.
Featured: Comfort Glide
Introducing Comfort Glide Repositioning System
---
Medline's approach to critical care
What is critical care?
Critical care, or intensive care, is the specialised care of patients facing life-threatening situations who require constant monitoring and interventions. Critical care medicine is usually provided in the intensive care unit (ICU).
What types of care do ICU patients need?
There are many types of ICU patients, and a wide variety of intensive care treatments. But what differentiates critical care patients from general patients is the level of monitoring required and the complexity of procedures and treatments carried out by intensive care staff. For this, specialised ICU products and ICU medical equipment are necessary for nutritional support, fluid management and oxygen/breathing therapy (ventilators), to name a few.
How can Medline help?
Our critical care team can work hand in hand with you, recommending the right products and solutions to meet the needs of your ICU. Together with our clinical and product specialists, this specialised team serves as your Medline partners to ensure that we are all working towards better patient outcomes. We see ourselves as part of your ICU—supporting you in the background, so you can focus on the things that really matter.
---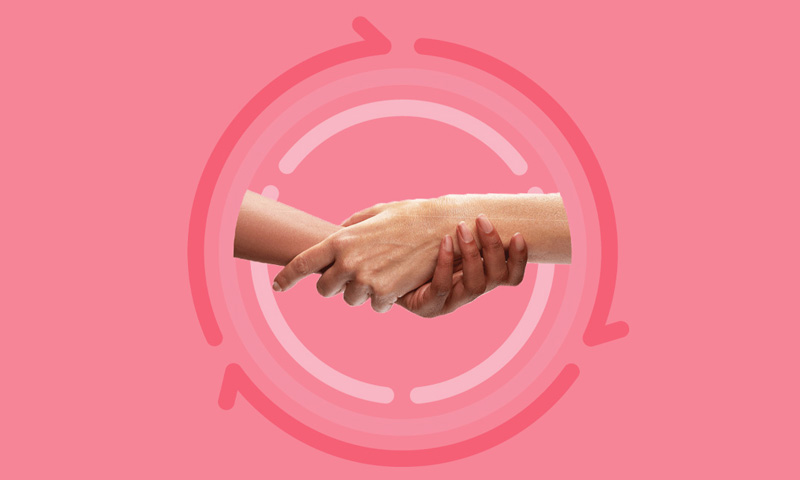 Medline's Skin Health Solution programme is an individualised approach that is unique in the industry and available across the continuum of care to hospitals, hospices, nursing home facilities or long-term care facilities.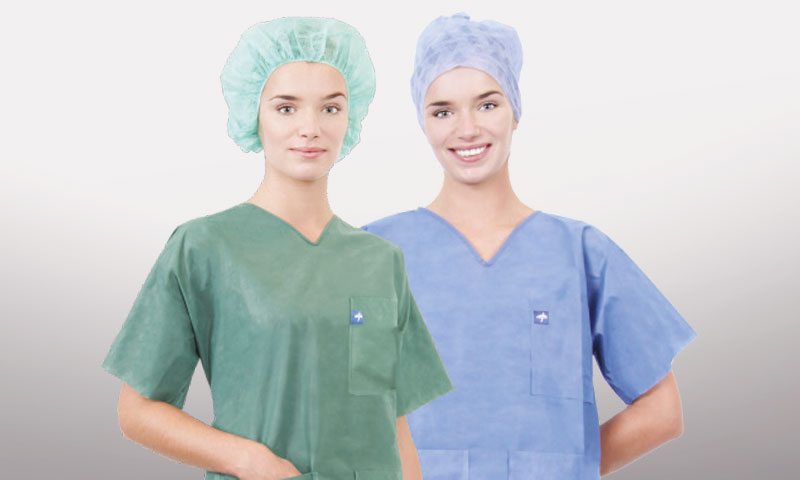 Medical Apparel for Staff and Patients
Medline has over 40 years of expertise in manufacturing and delivering protective apparel. Our products all meet or exceed infection control protocols and provide you the comfort you need to handle the pressure of an intense day.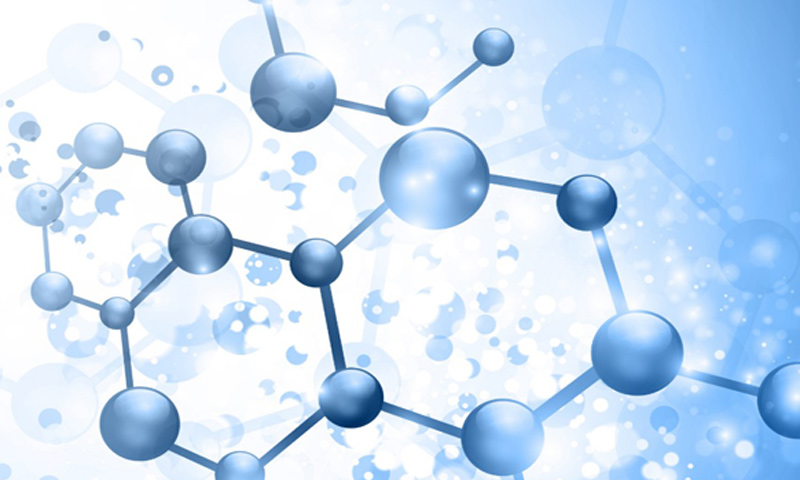 Infection Prevention Solutions
Medline offers various solutions to help protect your healthcare teams and patients from infections both in the operating theatre and patient care units.
---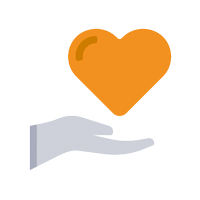 Infection Prevention
Medline's infection prevention products keep your patients feeling clean, dignified and protected from bacteria, while saving your staff's precious time.
Personal cleansing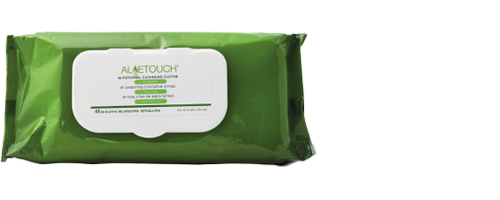 Medline offers lightly scented, pre-moistened wipes for continence care and clean-up, which can be used by healthcare staff or the patient. Available in flushable and disposable versions.
Oral care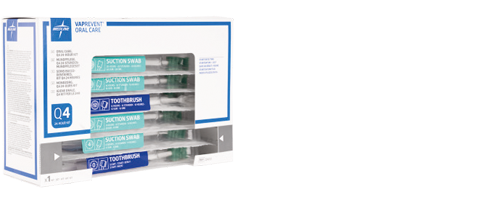 Medline's oral care portfolio helps you maintain compliance with oral care guidelines for your most vulnerable patients while fighting ventilator-associated pneumonia and hospital-acquired pneumonia in your facility.
Haircare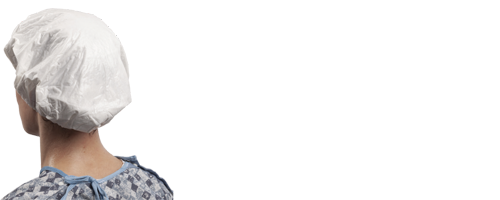 EasyBath water-free and rinse-free shampoo caps are easy and hygienic to use, helping ICU staff keep their patients' hair fresh and clean while reducing the time needed for this activity.
---
Patient bathing
Medline's complete EasyBath® bathing system eliminates basins, tap water, linens and extra labour costs, not to mention crosscontamination.
---
Catheter securement dressings and devices
This rinse-free bathing solution offers better, more consistent and more sanitary skincare for your patient, which ultimately helps reduce the risk of infections in the ICU.
---
Urinary Catheterisation CareSet
This kit includes all sterile and disposable components you need, like drapes, a syringe (prefilled with NaCl and/or gel), exam gloves, forceps and swabs, for this procedure in one handy blister pack.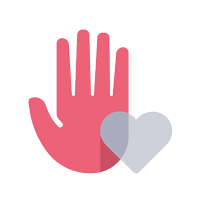 Skin Health
An essential part of taking care of your patient's skin and combatting MASD involves manging moisture and protecting the skin from excessive or prolonged exposure to corrosive bodily fluids. It is important to adopt a holistic approach to moisture management as there are numerous sources of moisture to manage for a critically ill patient.
Moisture management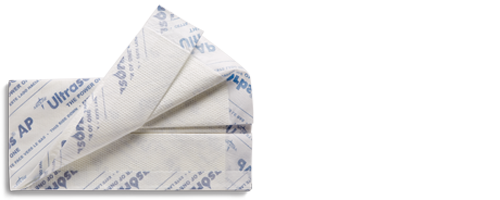 Medline's Ultrasorbs AP Drypad with moisture wicking technology is designed for effective moisture management.
Skin protection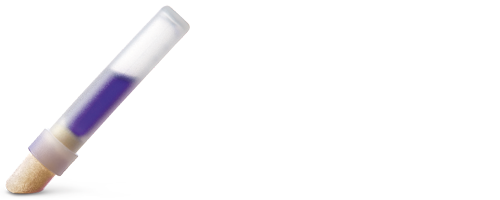 Medline offers barrier protection products for intact or damaged skin exposed to a range of contaminants or irritants, friction or shear.
Patient repositioning and pressure offloading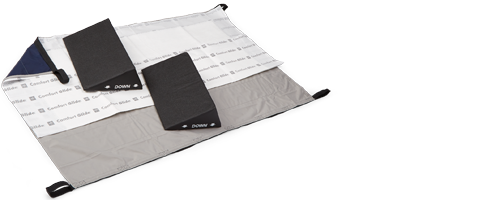 Comfort Glide is a 3-component solution that directly address the challenge of patient repositioning while striking a balance between pressure offloading and the safety of healthcare workers.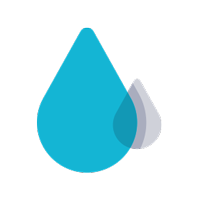 Fluid Management
As a global provider of comprehensive fluid management solutions, Medline offers a wide range of high-quality products that fully meet the clinical requirements for fluid removal. Choosing a suitable fluid management solution is an important step to provide the best and most efficient care possible and is fundamental to ensuring the safety of patients and healthcare personnel.
Suction systems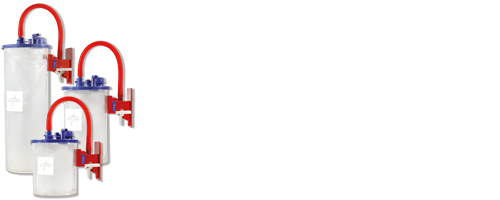 Our MED-SOFT solution, made of reusable canisters and single patient-use liners with capacities ranging from 1 litre to 1.5 litres, is designed for safe and easy handling of fluids.
Suction tubing and accessories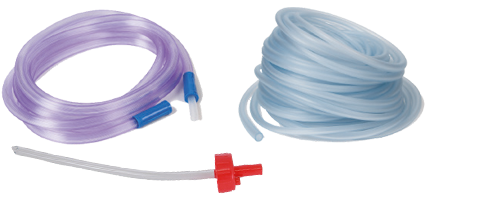 Medline's tubing provides a secure fit on a wide range of suction accessories, ensures a maximum flow rate and avoids internal bottlenecks.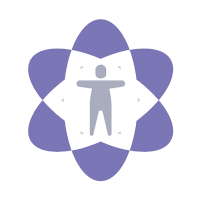 Protective Apparel
Medline's personal protective equipment (PPE) and medical device (MD) products help safeguard healthcare professionals and ICU visitors, and contribute to better infection control in the ICU environment.
Respirator facemasks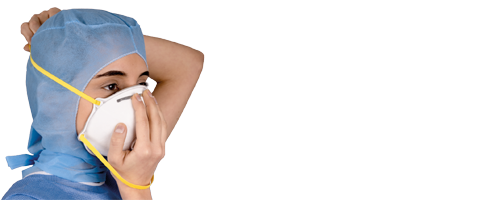 These types of facemasks can be used to protect your staff and patients from airborne pathogens. Based on EN149 standards, there are three classifications according to filter performance, FFP1, FFP2 and FFP3, with recommended use relating to risk of infection. Medline offers all three types, which are available with or without a valve, and in a flat or cone shape.
Scrub wear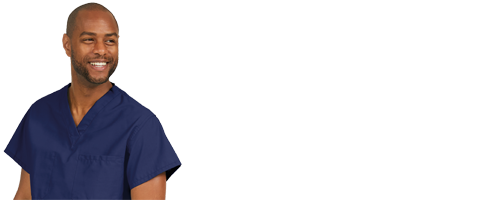 Low-linting, latexfree and fluid-resistant, our disposable scrub suits offer your staff comfort and modesty with their soft and opaque SMS fabrics, which are available in three ranges and three colours. These scrub suits were designed in collaboration with healthcare professionals and offer features like pockets and waist ties.
Impervious isolation gowns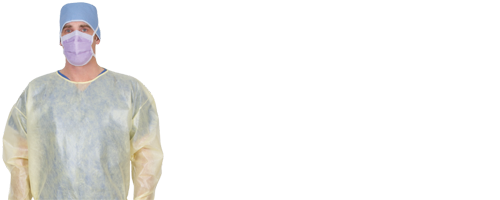 Medline offers a variety of other isolation gowns in its broad portfolio of protective apparel to help keep your staff members protected and comfortable.
---
Exam gloves
Medline offers an extensive exam glove portfolio, with two gloves particularly well-suited to the needs of the ICU. Both of these gloves are classified as PPE category III, offering the highest level of PPE protection, designed to protect users from risks with very severe consequences.
Medline's SensiCare® Pro powder-free, non-sterile, nitrile exam gloves are optimal for protection against bacteria, chemicals, chemotherapy drugs and viruses, and resistant to abrasion, tears and holes.
Medline's Sterile Procedure Nitrile exam gloves are ideal for situations where increased protection and sterility are required.
---
Headwear
Covering your head and hair helps reduce the risk of foreign particles and protects patients from potential contamination. Choose from three headwear lines manufactured from carefully selected breathable materials that meet your quality expectations and budget.
---
Eye and face protection
For optimal protection of the eyes and face, Medline offers disposable face shields and eyewear lenses to maintain a high level of hygiene and contribute to infection control.
---
Footwear
Medline's footwear range helps prevent environmental contamination and reduces the transmission of microorganisms in the ICU. The portfolio includes shoe covers and boot covers manufactured from a range of materials and in designs for varying levels of protection.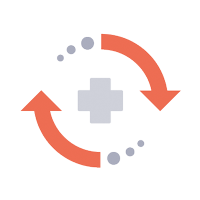 Other Essentials
In addition to our four key ICU product categories, we also offer many handy essentials to help you with your day-to-day tasks in the ICU.
Are you interested in connecting with our specialised team and see how we can partner in working towards better patient outcomes? Please do not hesitate to contact us! For your convenience, you can also already download our Critical Care brochure.