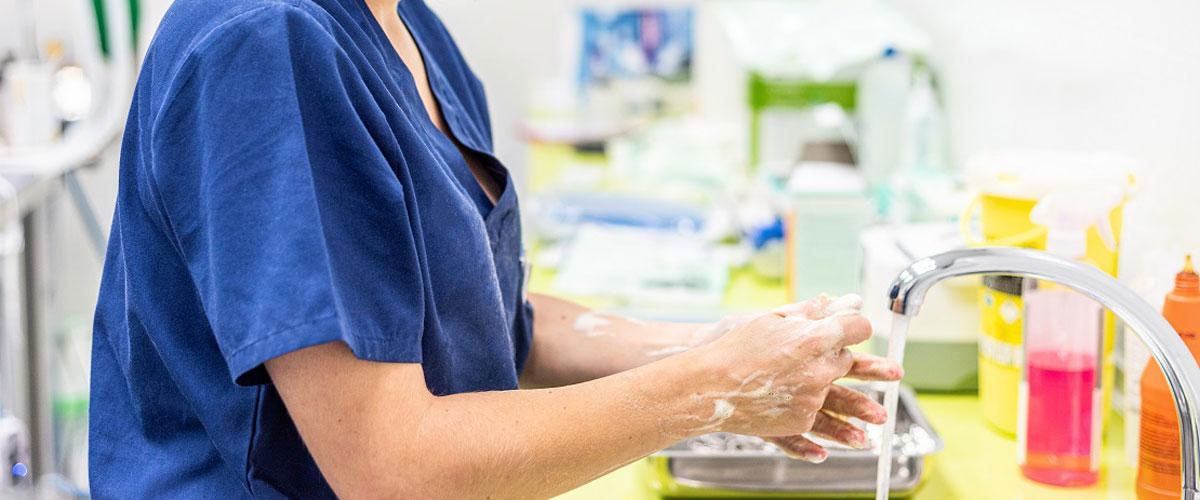 In a recent blog, we explored the different possible skin-related issues clinical professionals are at risk of developing, as well as ways to prevent and mitigate them. We also highlighted the consequences of not being aware of these issues, their causes and the best possible solutions.
As you may know, some issues, health-related or not, are common knowledge while others are hidden in plain sight, which unchecked, could mean bigger problems for the future.
So what is the story of hand health amongst clinical staff?
The Royal College of Nursing (RCN), through a recent skin health survey, found that 93 per cent of clinicians surveyed have had at least one skin issue in the last 12 months. While this is alarming in and of itself, it is more troubling that, of those responders, 78 per cent did not report the issue. And to complete the trifecta of issues, only 16 per cent said that hand/wrist checks had been carried out in their workplace in the last year1.
As alarming as these findings are, they are in line with average findings from clinical studies. Such studies show clinicians are sometimes reluctant to report suspected contact dermatitis—often brought on by switching to alternative gloves on a trial-and-error basis. This is because they fear the impact it could have on their occupation, or they just don't have time to do the paperwork2. In addition, data from the National Health Service (NHS) in England on long-term sickness rates, shows skin issues account for just over 12,000 days of sick leave per month (1 per cent)3. However, based on the findings of the RCN survey, there is potential for skin issues to become a much bigger problem—if it is not already.
Making hand health a priority
Along with the high prevalence rate of skin health issues, minimal reporting and lack of regular hand/wrist checks, less than half (42%) of the respondents to the RCN survey said they had received skincare-related health training in the last 12 months1. This would appear to align with the location of most of the self-reported skin issues (back of hand and in between fingers), where poor hand drying technique coupled with thinner skin make these areas more vulnerable1.
We, therefore, need to answer the question, 'what habits help reduce the risk of developing skin issues and improve hand health?'
The following, adapted from the RCN's 2018 guideline, are some tips on good and bad habits that affect hands health.
✓ Washing hands in line with local protocol and using mid-temperature (32°C) to rinse
✓ Wetting hands before applying soap and patting the skin dry after washing
✓ Drying skin between fingers and regularly moisturising hands
✓ Drinking water regularly
✘ Keeping gloves on between multiple areas of patient care (e.g. from groin to face)
✘ Rubbing hands dry
✘ Wearing gloves with wet hands
✘ Allowing hands to become sweaty
✘ Avoiding hand hygiene by wearing gloves