Thank you to everyone who was able to attend our webinar series in the run-up to Moisture Associated Skin Damage (MASD) Awareness Day.
Thank you also to our brilliant speakers, Jacqui Fletcher OBE, Professor David Voegeli, Julie Tyrer and Katie Mashingaidze for hosting such useful and informative talks.
We have made the recordings and presentations available online for those who were not able to join. In addition, you can download a certificate of attendance for each session.
7 March – Best Practice Recommendations: Prevention and Management of Moisture-Associated Skin Damage (MASD)
Jacqui Fletcher, OBE, Independent Wound Care Consultant

Click here to learn how Medline's moisture management solutions can work within your MASD protocol to MINIMISE Moisture™.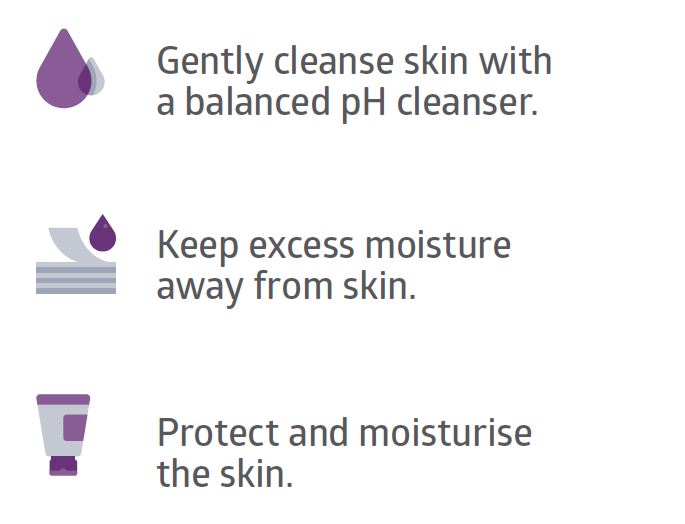 ---
10 March – Prevention and Management of Intertriginous Dermatitis (ID)
Professor David Voegeli, Professor of Nursing in the Faculty of Health & Wellbeing, University of Winchester
---
14 March – How MINIMISE Moisture™ is Helping to Prevent and Manage MASD.
What Could You Do?
Julie Tyrer, TVN Consultant, Liverpool Heart and Chest Hospital
Katie Mashingaidze, Lead Nurse for Fundamentals of Care in the Older Adult, Hampshire Hospitals NHS Foundation Trust
---
The network is open to everyone passionate about preventing avoidable harm in acute, community and care settings.
The Harm-Free Care network supports national initiatives like MASD Awareness Day but also provides an opportunity for members to run sessions discussing and sharing best practice on harm-free care. Membership also includes a closed email group where members can ask each other for help. Visit the Twitter account!