Keep moving this falls awareness week!
The issue of patient deconditioning has never been more important. Accident and emergency (A&E) teams, for example, have reported increases in unplanned admissions of patients with more complex needs, including deconditioning.
Impacts of patient deconditioning
When you look at reports like 'Wider impacts of COVID-19 on physical activity, deconditioning and falls in older adults', it is almost impossible to overlook the correlation between reduced physical activity and the range of challenges A&Es face daily. According to included findings, an increase in activity levels of just 10%, compared to 2020, could potentially save more than 4,500 older adults from having a fall.¹
Not only would this increased activity save as much as £16 million in health and social care-related costs, but more than 4,500 patients and their families could potentially avoid suffering the long-lasting trauma of a fall.
Action against falls
We can use 'Falls Awareness Week 2022' to encourage older adults to start doing some of those activities they loved doing before COVID-19—whether that is doing a bit of walking, dancing, swimming or even a Parkrun event.
The idea is to focus on what is easiest and that should make it more likely for those activities to become a habit.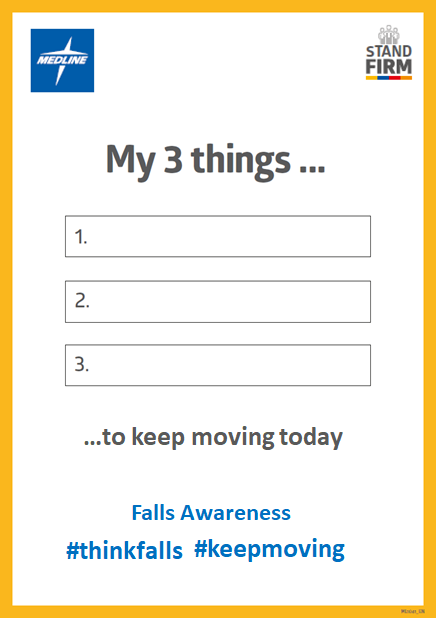 ---
Register now for Falls Awareness 2022!
You will receive your Falls Awareness Week 2022 digital campaign kit and invitations to 4 webinars by amazing speakers that will take place over the course of the week.
---
Partners for Falls Awareness Week 2022
Our partners have a wealth of resources to support you as you help your patients to recondition and get their lives back.
Clicking on the links below takes you straight to their resources!
---
Join the conversation on Twitter and share your ideas!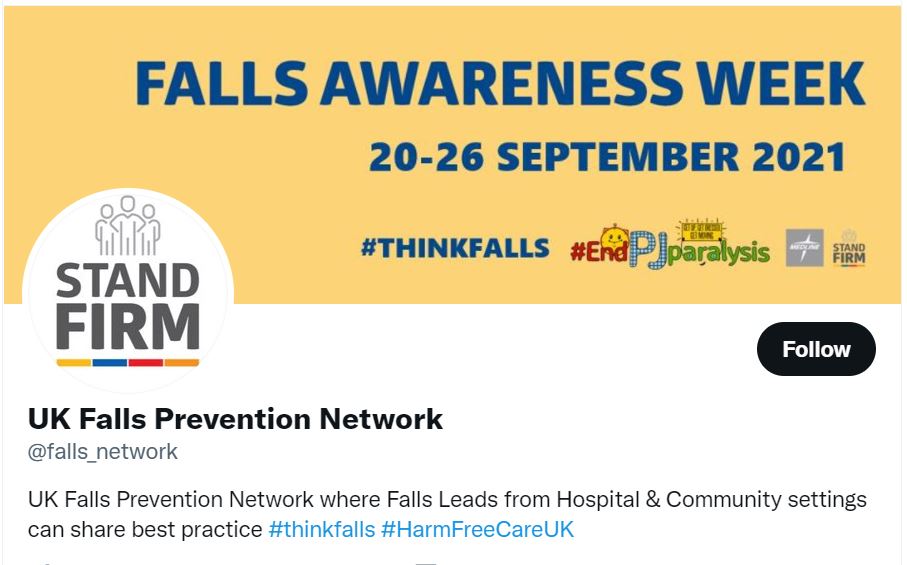 #ThinkFalls
#FallsAwareness
#FallsAwarenessWeek

A look back at Falls Awareness Week 2021
Many of your great local campaign activities are pictured below.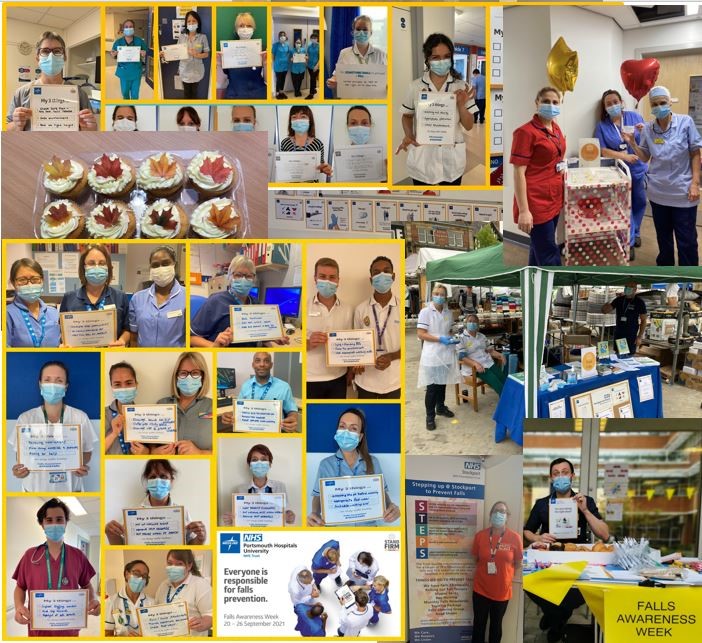 ---
References
1. https://www.gov.uk/government/publications/covid-19-wider-impacts-on-people-aged-65-and-over