Catheter-associated urinary tract infections (CAUTIs) are one of the most common healthcare-associated infections (HAIs). And though CAUTI protocols exist, compliance with best practices is often inconsistent because there are so many competing priorities.
How do hospitals prevent CAUTI?
The best way to lower the risk of CAUTIs is to limit the use of indwelling urinary catheters (IUCs) and apply the aseptic technique.
Is CAUTI preventable? Yes. However, there are conditions to achieving this. The Robert Koch Institute (RKI), for example, recommends different tools that aid in preventing CAUTI. These include:
Stringent catheterisation indication to help reduce unnecessary application
Product standardisation
Maintenance of catheter sterility
Timely removal of the catheter.¹
But when frontline healthcare workers are pressed for time, they may not always follow the aseptic technique or choose a safer alternative to an IUC. Our urological solutions, therefore, make it easier for clinicians to do the right thing and help lower the risk of infections. From best practice guidance and caregiver education, to a system with the right products, we empower frontline staff to create and maintain a culture of safety.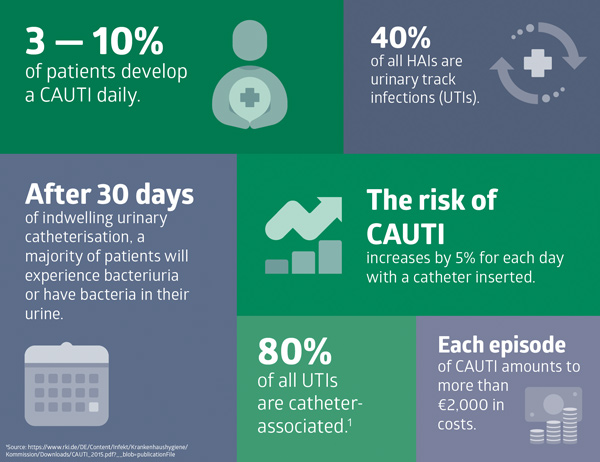 Explore our

urological

solutions
Identify opportunities to standardise protocols and remove the risk of CAUTIs.
The main urology-focused organisations, for example, agree on proven standards and best practice guidelines to help prevent catheter-associated urinary infections, including: Increasing adherence to CAUTI guidelines, based on recommendations from existing evidence.

Reinforce the adoption of correct protocols with education and training.
By using sterile catheter exchange kits/sets, paired with consistent best practices and appropriate products, the infection rate amongst patients can be lowered when placing or changing urinary catheters.
We offer educational tools to reinforce these best practices towards the prevention of CAUTIs:
On-site education
In-person workshops
Practical demonstration and support to select and customise exchange kits/sets
Contact your local Medline account manager for more information or fill in this form with your request.
---
Support best practices with a system of the most appropriate products.
From intuitively designed kits/sets, to an extensive range of product options, each system helps frontline staff effectively prevent CAUTIs and meet the needs of their patients.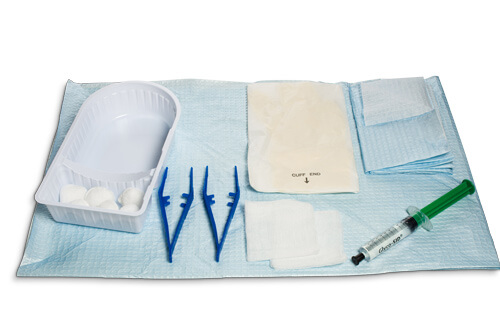 Catheter Exchange Kit
Numerous studies published in 2019 point to an average reduction of 80% in CAUTIs when urinary catheterisation kits/sets are introduced.²
With these kits, Medline sets out to be part of a CAUTI-reducing solution that is customised according to the specific needs of your facility.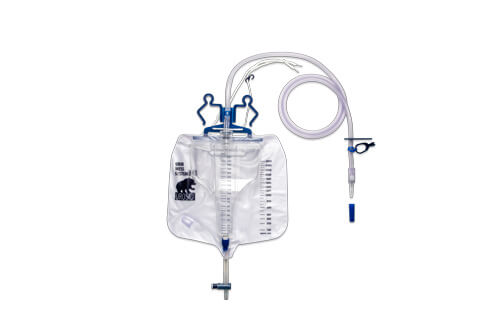 UROSID® Urine Meter
UROSID® urine measurement systems are equipped with additional graduated chambers, in order to facilitate accurate monitoring and urine sampling, even in cases when there is very little urine.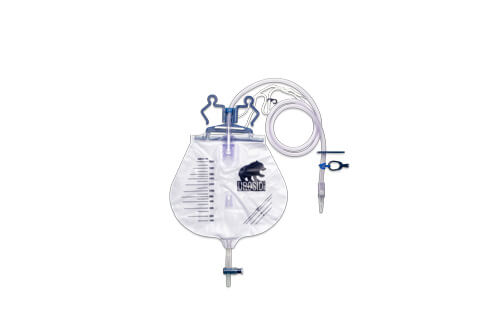 Closed Urine Drainage System
The use of a closed urine drainage system, like UROSID® 2000 S, for regular drainage or continuous flushing with 4 or 5-litre UROSID® TUR-bags, can effectively reduce the risk of CAUTIs. This is in comparison to basic urine bags.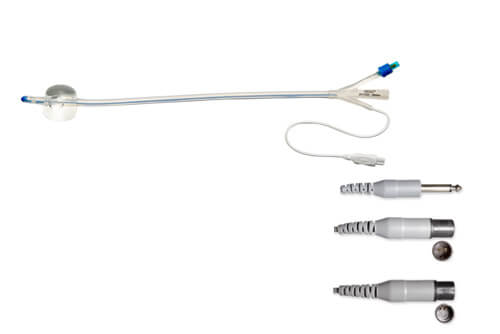 Foley Catheter
Select an appropriate Foley Catheter from a wide range of options that come with different features to facilitate your in-house protocols and best practices.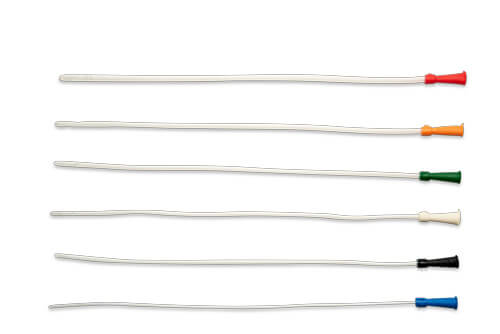 Intermittent Catheter
Intermittent catheterisation is considered a safe and effective method of urine drainage, offering the patient personal independence in their everyday life. It also serves as an alternative to permanent catheterisation. Avoiding permanent placement is a key way to help reduce the onset of CAUTIs.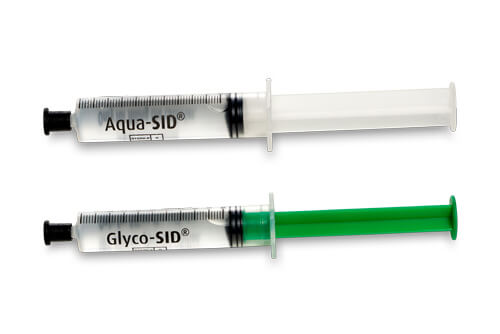 Pre-filled Syringe
Pre-filled syringes facilitate the inflation of the balloons of UROSID® Foley catheters during catheterisation. You may choose from amongst the Aqua-SID® option filled with purified water or the Glyco-SID® option with a mixture of water and glycerine.
---
Complementary Medline products and solutions
Support best practices with a system of the most appropriate products.
As a global solution's provider, Medline gives you access to a complementary CAUTI prevention bundle, to help you design best-practice protocols that can help prevent the onset of CAUTIs and make your job and the patient's life easier and safer.
---
Extended services
Delivering what you need with our end-to-end supply chain
We control the entire supply chain, enabling us to reliably deliver the products you need, when and where you need them.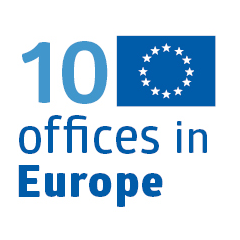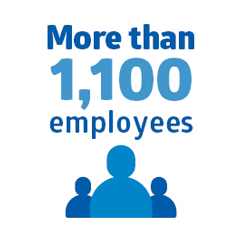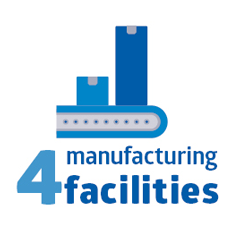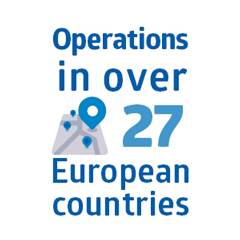 Let us help you achieve your urology goals!
Contact us by filling out the form to learn more about these products. A specialist will reach out to you soon.
---
References:
¹ https://www.rki.de/DE/Content/Infekt/Krankenhaushygiene/Kommission/Downloads/CAUTI_2015.pdf?__blob=publicationFile
² https://www.eusaferhealthcare.eu/wp-content/uploads/Increasing-adherence-to-CAUTI-guidelines-recommendations-from-existing-evidence.pdf