In addition to our traditional hospital customers, Medline also works with original equipment manufacturers (OEMs), pharmaceutical manufacturers, laboratories, kit packers as well as other manufacturers of medical devices. Our focus on innovation, as well as user-focused products and services, enables Medline to form these partnerships to develop and manufacture custom products and kits.
Examples of some of our custom-developed products include:
Customised equipment drapes and covers for touchscreens and monitors, surgical robot arms and microscope handles
Customised non-sterile components, which are not available in our catalogue, for surgical kits.
We can also assemble custom-branded sterile procedure trays (SPTs) and kits for you, complete with your name, logo and branding.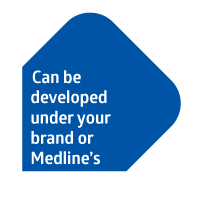 ---
Our partners and services
We work with start-ups and global corporations, and everything in between, from the conception of customised products to their actual production and promotion.
Our approach is to get to know your business and help define your specific needs, based on multiple factors like company size, geographical location and breadth, stage of company development, expected company growth and current product state, as well as any requirements you have. We also ensure confidentiality at all times during the project.
These are the areas where we can support you:
Custom packaging
Custom product or kit development
Contract manufacturing/co-development
Sample development
Logistics solutions
Sourcing
Certifications and testing
Quality and regulatory topics.
Medline Europe's geographic footprint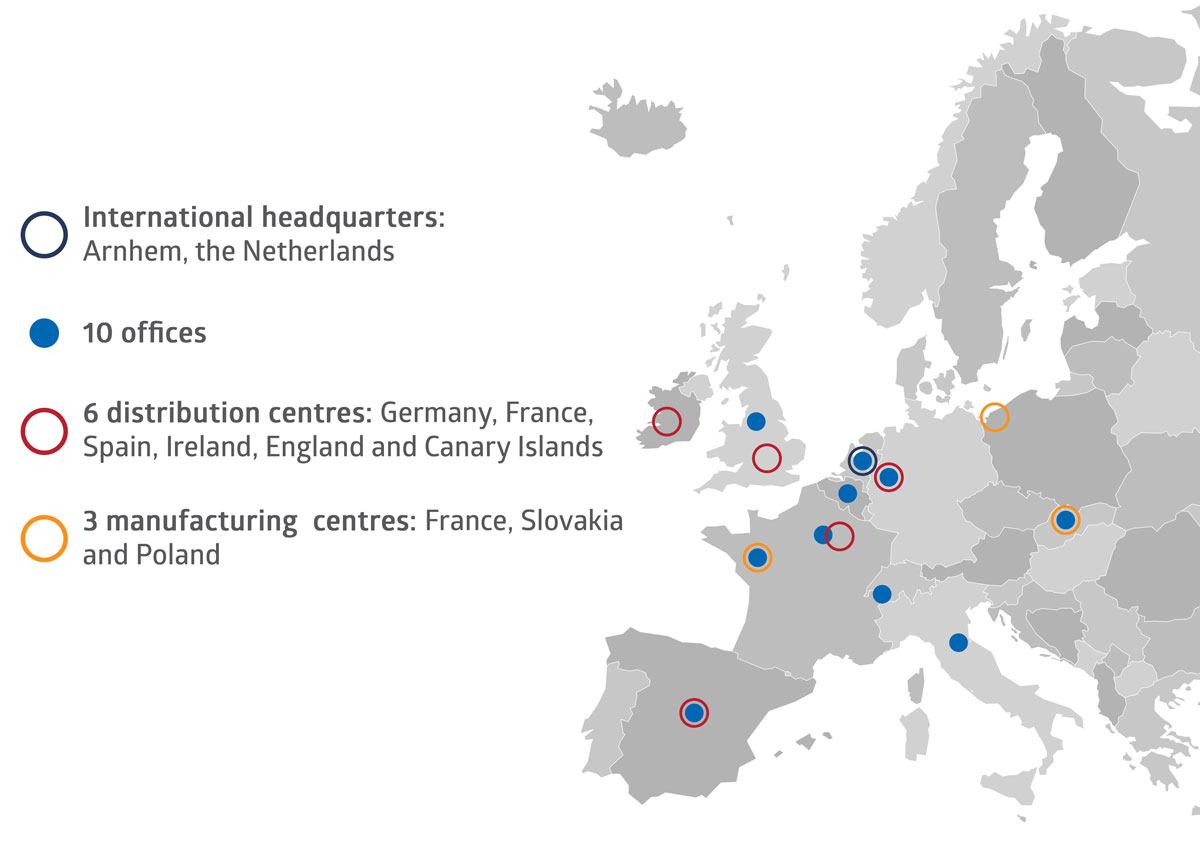 ---
Medline offers high-quality, customised products for general, surgical and emergency care. But what really sets us apart from our competitors is our focus on you—the customer. We take our tagline 'Always On' to heart and do whatever it takes to be your trusted partner in healthcare.
Learn more about the benefits of collaborating with us below.
We focus on single-use products and have market leadership in the operating theatre.
Our many years of experience in developing single-use products for the operating theatre, and our relationships with healthcare professionals there, have given us key insights into market development and broad product knowledge. We also have expertise in the application of products and solutions.
Medline Europe has a large quality and regulatory division, ensuring product quality and compliance with European regulatory standards.
In fact, we ensure that product development will meet the stringent MDR requirements. This division also tests products, monitors industry developments and handles product complaints.
As a very large global company, we have extensive global sourcing opportunities and a reliable supply chain, which is quality controlled by Medline employees located around the globe.
Our size also provides us with strong purchasing power, along with over 400 trusted partners.
We have 3 European production sites, mainly focused on custom kits (SPTs), and 6 European distribution centres.
Our large warehouse footprint ensures quick shipments to our customers and partners.
---
An example of our step-by-step collaboration
Curious about what our collaborative process looks like with our OEM partners? Below you can trace all the project development steps for the creation of a customised equipment cover.