Our purpose: Making healthcare more sustainable for people and the planet
Few sectors are as intrinsically tied to environmental, social and governance (ESG)-related issues as is healthcare. Healthcare equity, access and affordability are basic human rights that are still unmet in many parts of the world. And while other sectors may not see the immediacy of climate change, hospitals and health systems see the impact on their patients and communities every day.
These issues shape the future of healthcare—and it's our responsibility to ensure we sustain a resilient, forward-thinking company. ESG, therefore, provides a framework to identify the issues most pertinent to us, as well as a blueprint for the future.
---
Environmental, Social and Governance Library
2022 ESG Report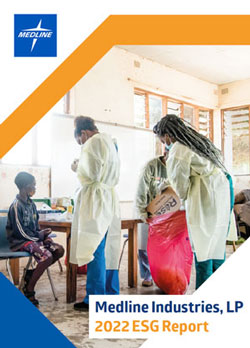 Other ESG Documentation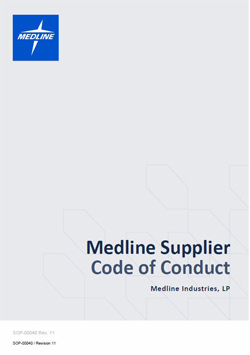 Visit our ESG Library for previous sustainability reports and other related documentation.

Read more
---
To support us on our ESG journey, we actively participate in the following platforms:
---
To learn more about Environmental, Social and Governance at Medline, contact [email protected].