Medline offers a broad array of products that are tailored to meet your needs in the operating theatre and for patient care. As a global manufacturer and distributor, Medline offers unparalleled SPTs, drapes and gowns, surgical and exam gloves, moisture management solutions, personal protective apparel, facemasks, fluid management, patient hygiene, patient wear and advanced wound care products. In addition to products, we also provide solutions and services that keep you focused on what matters most, the patient.


Medline is always listening to the market and offering new products and solutions to respond to ever-changing needs and requirements. Below we highlight our most innovative products and solutions. For a full range of products and services per country, please visit our local websites and browse our online product catalogues.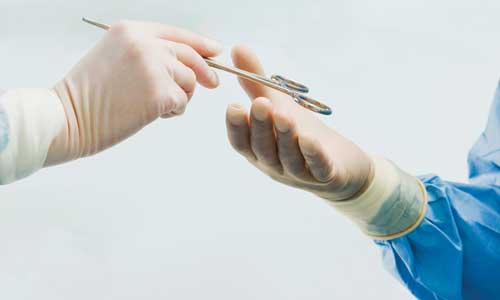 Exam and Surgical Gloves
Medline has been selling surgical gloves since 1999, and while technologies have evolved over the years, the company's commitment to providing quality solutions that address customer needs has remained unchanged.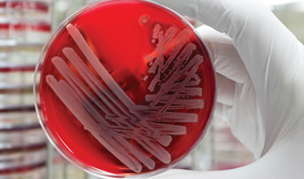 Infection Prevention
Medline offers various solutions to help you reduce the rate of healthcare-acquired infections and elevate patient safety.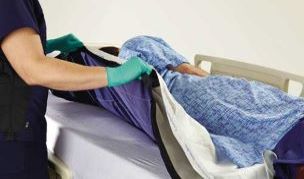 Comfort Glide
Repositioning patients is a challenge for facilities. Protect your team from back injuries and patient from developing pressure ulcers thanks to the solution Comfort glide.
QuickSuite OR Table Kit
Medline's QuickSuite® OR Table Kits contain an assortment of disposable components used before and after a surgical procedure to rapidly set up and clean up the operating theatre table.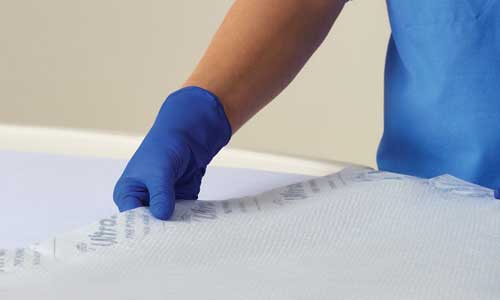 Ultrasorbs Dry Pads
The Ultrasorbs Drypad is an ultra-soft, non-woven, multi-layer breathable and disposable sheet designed for effective moisture management.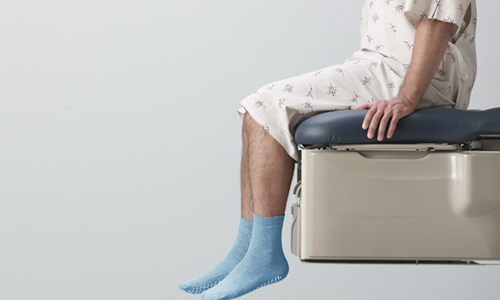 Falls Prevention Programme
Some patients are at risk of falling. The challenge is identifying at-risk patients and keeping them safe, and on their feet. Medline has developed a solution for just that and offers a wide spectrum of quality products and a unique falls management programme to help drive best practices and reduce patient falls.
Fluid Management
Fluid Management suction liners and canisters are designed to be both safe and easy to use during the process of fluid collection, storage and disposal.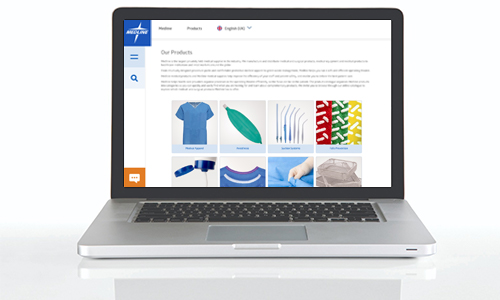 ---
Our Solutions
Additionally, we offer solutions, which consist of ways to organise processes and the accompanying products, to improve patient care and make sure you and your patients stay safe. Furthermore, our supply management and logistical services are designed to improve efficiency, keep your facility running smoothly and lower your costs. You can read more about these services and solutions by clicking below.
Sterile Procedure Trays
Today hospitals are confronted with many challenges: cost cutting, efficiency increase or shortage of healthcare workers. Medline's Sterile Procedure Trays help you target these challenges.
Logistics Services
Medline offers a variety of logistics services that transform us from beyond a manufacturer and distributor into a logistics partner. Medline has developed a fleet of Medline trucks called MedTrans, which is the perfect service for any delivery that requires specific timing or needs special attention.
Prime Vendor
Prime Vendor buys medical consumables from multiple suppliers, consolidates them on one platform and delivers them to multisite care providers. With this solution, we become your partner, helping you manage your supply chain, offer custom solutions, cut costs and ensure the consistency of care.
---
Our Local Online Product Catalogues
Medline is always listening to the market and offering new products and solutions to respond to ever-changing needs and requirements. The product catalogue organises Medline products by category so you can quickly find what you are looking for and learn about complementary products. The links below will take you to our local product catalogues.
---
Our Knowledge Base
Healthcare professionals encounter many challenges daily, and Medline strives to make your job easier and help you perform at your very best. We do this not only with our products and solutions but also by offering recommendations and guidelines on common issues encountered in the medical field. It is our goal to keep you up-to-date on industry knowledge and best practices. We take a look at situations that might occur in a healthcare facility and analyse the impact they can have on the patients, the staff and/or the facility. Medline also explores how we can help you solve and prevent these issues by providing advice and suggesting solutions and products for both patients and staff. Please find the links to the country-specific Knowledge Bases below to read more about these topics.