Medline to acquire recognised respiratory brand Hudson RCI®
18 th May 2021
At a time when healthcare has never been more aware of the importance of high-quality, reliable respiratory products, Medline today announced its intentions to acquire the Hudson RCI brand of respiratory consumables from Teleflex. Once the acquisition is complete later this year, Medline will consolidate the brand's oxygen therapy, medication delivery and ventilation products into a superior respiratory portfolio to meet the great needs of the market.
Long known for its attentive customer service, Medline has been expanding its European product portfolio over the last several years, making its name in quality and service. During the COVID-19 pandemic, the company enhanced its offerings and established itself as a company that can reliably deliver for its customers.
The addition of the Hudson RCI products signals the company's staunch commitment to the respiratory market and the dedication to providing a complete and resilient offering to meet healthcare needs in both the acute care and post-acute care markets.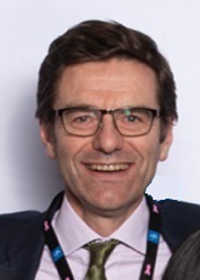 'Hudson RCI brings a very broad and well-recognised respiratory portfolio to Medline Europe,' added Ghislain de Nanteuil, VP Operating Room & New Products Division. 'Over the past 10 years, Medline Europe has built its reputation for excellent services and solutions for healthcare providers, mainly in the operating theatre. We are extremely excited to expand our offering in the respiratory environment with the highly regarded Hudson RCI products, which opens further opportunities for development and support for our customers in Europe, especially as the COVID-19 pandemic continues.
The acquisition is expected to close later in 2021, pending regulatory reviews.