Medline International Ships Its Medical Products by Train with Transfesa Logistics
22 nd February 2022
To reduce our CO2 emissions, we have started using rail transport in our supply chain for products heading to Spain.
This environmental development is the result of collaboration with Transfesa Logistics. Medline has started using Transfesa's intermodal rail services between Cologne, Germany, and Valencia, Spain. The final destination of the cargo is the city of Algete, Madrid.
Before opting for rail, the cargo went exclusively by truck. By using combined traffic, the CO2 output of 602 tonnes has dropped by 350 tonnes.
Tobias Rost, Sales Development Manager at Transfesa Logistics, says, 'We are very grateful for the customer's trust in our services. Medline makes a strong statement to take responsibility for climate targets.'
Using rail traffic as a centre of the supply chain is the essential focus of Transfesa Logistics. This is also in line with Medline's commitment to the SDGs, specifically, goal 13 on 'Climate action'.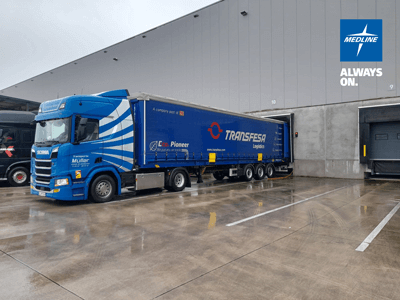 About Transfesa Logistics
Transfesa Logistics is the leading company in sustainable door-to-door logistics and freight solutions. Comprising over 1,200 highly qualified professionals, Transfesa's differential strategy is based on in-depth knowledge of the railway sector. Its 77+ years of history in this field guarantee the quality and excellence of the firm in the management of multimodal freight transport.