Medline Europe cuts third-party sales for Compass devices in Switzerland
20 th March 2020
Medline Europe will begin selling its range of Compass digital pressure reading devices directly to customers in Switzerland this month, following success in other markets.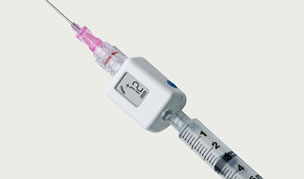 Starting 20 March, Compass will be sold directly without a third-party vendor, providing customers with enhanced service and a broader product offering. The decision to sell directly in Switzerland is the latest development since the acquisition of Centurion Medical Products by Medline Industries Inc. in November 2019. The past few months have seen a successful launch and integration of the Compass product range in the United States, France, Belgium, Germany and Austria.
The range consists of three products, including:
Compass UniversalHG, a versatile, sterile and single-use digital pressure reading medical device used for the measurement of compartment pressure. Delays and misdiagnoses of compartment syndrome can cause nerve and tissue death and muscle damage, making early detection vitally important to treating and managing this issue
Compass Lumbar, useful in the measurement of cerebral spinal fluid pressure
Compass Thoracentesis, for measurement of pleural pressure.
All Compass devices provide a simple, precise and indisputable digital pressure reading instantly.
To ensure an effective launch, the Swiss Medline team is focusing on educating Medline customers and promoting these products with instructional and informative brochures and videos.