Medline Delivers Enhanced Logistics Capabilities to European Customer Base with Manhattan SCALE
17 th March 2021
Medline modernises its European warehouse and distribution processes with industry leading warehouse management solution.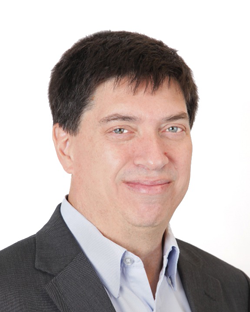 Manhattan Associates Inc. (NASDAQ: MANH) announced today that Medline has selected Manhattan SCALE warehouse management solution (WMS) to optimise and drive efficiencies in its supply chain and distribution functions across its European operations.
Tripp Amdur, Medline International Group President, commented: 'Historically, Medline's mission has been to provide our customers with quality medical products, professional service, reliable delivery and fair prices. That's still our job, but increasingly, our customers are asking for more. They want a logistics partner, a company that will allow them to focus on their core mission of taking care of patients, and spend less time worrying about how to get supplies to where they are needed.'
'We realised that for Medline to provide our customers with enhanced logistic services and analytics, we needed a state-of-the-art warehouse management system. Therefore, we have selected Manhattan SCALE, a best-in-class solution and a robust system that can adapt as technology changes and our customers' requests evolve.'
'The implementation will take place at our site in the UK later this year before being rolled out to our other warehouses in Europe,' added Amdur.
Pieter Van den Broecke, Managing Director at Manhattan Associates Benelux and Germany, finished: 'Over the last year, we have been reminded of the critical importance of our healthcare systems and networks. Manhattan Associates is proud to partner with the Medline Europe team to streamline and modernise its supply chain and distribution capabilities; in the process, continuing to support Europe's clinicians with vital equipment and supplies in their ongoing fight against COVID-19.'
About Manhattan Associates
Manhattan Associates is a technology leader in supply chain and omnichannel commerce. The company unites information across the enterprise, converging front-end sales with back-end supply chain execution. Manhattan Associates' software, platform technology and unmatched experience help drive both top-line growth and bottom-line profitability for their customers.
Manhattan Associates designs, builds and delivers leading edge cloud and on-premises solutions so that across the store, through your network or from your fulfilment centre, you are ready to reap the rewards of the omnichannel marketplace. For more information, please visit www.manh.com/en-nl.