Medline Assembly Slovakia Nominated for 2023 TREND Investor of the Year Award
20 th September 2023
Medline Assembly Slovakia has been named one of the nominees for the 2023 TREND Investor of the Year award. This recognition comes from one of the oldest opinion-forming media on the Slovak market, TREND. Through this process, the economic and business magazine highlights key investments by companies that have a positive impact on local Slovak communities through their presence and operations.
To determine this year's winner, four key stakeholders will each have their chance to vote, on separate occasions, for one of the five nominees. These stakeholders include readers of TREND magazine, the editorial team behind the publication, influential figures from the business community, as well as representatives from the global accounting firm and category partner, PricewaterhouseCoopers (PwC). In the meantime, throughout August and September, TREND's editorial team has been publishing articles that feature each of the five selected companies.
Read Medline's feature here.
Medline's nomination stands as a testament to the company's commitment to the social and economic development of Partizánske. This investment, in the form of a sterile assembly, production and storage facility, is the culmination of a collaboration with the municipality of Partizánske. 'The investment was carried out by Medline Assembly Slovakia without state aid and without a loan. However, the municipality of Partizánske, which was looking for an investor in the industrial park with the Slovak Investment and Trade Development Agency (SARIO), was involved in the project.' TREND notes.
Amounting to approximately €24 million, the investment allows Medline to not only help support the local economy, but also provide employment opportunities to over 400 people. Additionally, it is an example of the value of synergy between the public and private sectors in driving economic progress in the region, as well as Medline's commitment to positively impact communities where it operates.
Medline Europe is pleased to have its Partizánske-based operations nominated and recognised for contributions to the growth and development of Slovakia.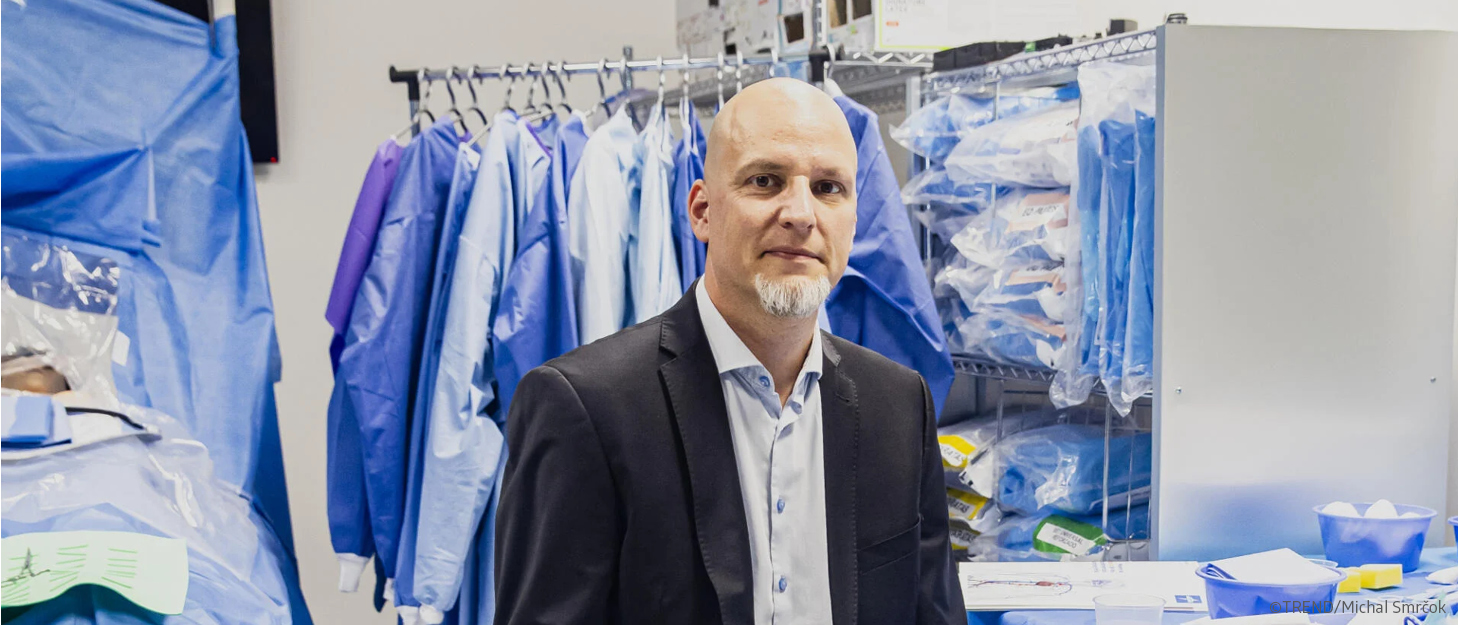 About Medline Europe
Medline Europe is an international manufacturer and global distributor of medical and surgical devices for use in a range of healthcare institutions along the continuum of care. It also provides the clinical and supply chain resources required for long-term financial viability in delivering high-quality care. With top-tier market share in more than a dozen major medical product categories, and over 1,000 employees throughout 16 countries, Medline has built a reputation of consistently investing in the needs of its customer base and the healthcare industry at large. Its overall mission is to positively impact the market and industry through innovative, customisable and readily available products, services and solutions. Medline Europe is headquartered in Arnhem, the Netherlands. Learn more about Medline Europe at www.medline.eu.