Medline Addresses Human Rights Due Diligence and Sustainable Corporate Governance
21 st April 2021
The European Commission has committed to introduce legislation making it mandatory for all companies operating in the European Union common market to monitor and safeguard labour and human rights in their supply chains. Another aim of the legislation is to encourage companies to incorporate long-term sustainability considerations into their planning and decision-making, referred to as sustainable corporate governance. The European Parliament issued its Resolution on corporate due diligence and corporate accountability in March 2021, and a formal legislative proposal is pending from the Commission.
Medline welcomes these regulatory developments and supports the European Commission's vision. Over the years, we have voluntarily invested significantly into developing our global ethical sourcing activities because we believe that workers in our global product supply chain deserve safe, fair and humane working conditions. Social compliance audits, risk assessments and grievance mechanisms are some of the measures we implement and continue to fine-tune. Our broader corporate social responsibility programme extends beyond ethical sourcing to environmental initiatives and community upliftment through charitable giving and employee volunteerism. Learn more about our CSR programme here.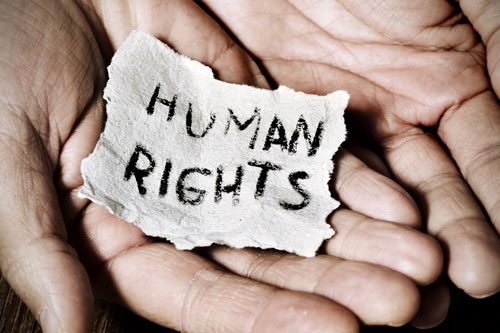 Because the legislation is in its formative stages and has not yet been finalised, there is still an opportunity to address key issues, which will be instrumental in ensuring its relevance, efficacy and general 'fitness for purpose'. Below is an overview of Medline's position on some of these issues:
Issue

Medline's position

1. Should the Legislation be an EU Regulation or an EU Directive?

A Regulation is preferable as it would be directly applicable, ensuring uniform and consistent enforcement throughout the EU. A Directive, which must be transposed by each of the 27 EU Member States, will generate fragmentation and legal uncertainty.

2. To which companies should the Legislation apply?

All companies doing business in the EU, regardless of industry or sector, should fall within the scope of the Legislation (including SMEs). This will provide a level playing field and legal clarity, whilst avoiding conflicting rules for companies spanning different sectors.

3. Which human rights should be covered by the Legislation?

The Legislation's substantive obligations should be based on all internationally recognised human rights, such as those captured in the

United Nations Universal Declaration of Human Rights.

It should not cover only issue-specific rights (e.g., child labour).

4. What should 'due diligence' obligations entail?

The Legislation's definition and substantive content of 'human rights due diligence' should be defined precisely and align with existing international standards, including the UN Guiding Principles on Business and Human Rights and the OECD Guidelines.

5. Which business partners should be covered by due diligence?

Due diligence of business partners should be limited to a company's first-tier suppliers in the supply chain, as opposed to extending also to suppliers and subcontractors further afield and without direct contractual links. This way, companies can focus their efforts in areas where they have leverage for change, and companies with expansive global supply chains are not overburdened. The Legislation must clearly define the concepts of 'supply chain' and 'value chain'.

6. Should companies and their boards have due regard to the sustainability impacts of their operations?

All companies have a responsibility to be aware of, and manage, their positive and negative sustainability impacts. Companies and their directors should be driven by long-termism and sustainability in their business operations, rather than quick financial benefits and short-termism.

7. Is there a need for prescriptive rules detailing how companies must integrate sustainability considerations into their strategy and processes?

Companies should have the flexibility and freedom to determine how sustainability considerations are translated into their strategy and processes.
Concluding remarks
Medline wants the legislation to succeed in achieving its desired outcomes, and we take the view that realism and pragmatism should be essential ingredients in the European Commission's approach. We exhort the Commission to take into account the advice and recommendations of Medline and other industry players given our extensive experience in supply chain due diligence and sustainable corporate governance worldwide.