Gender Equality Index in France for 2020
25 th March 2021
The French government introduced the Gender Equality Index in 2019, which assesses companies on equal pay and career development, to combat gender inequality in the workplace. Every 1 March, companies with more than 50 employees must publish their index. Companies that receive a score of less than 75 out of 100 are asked to make an improvement for the coming three years.
Just like every year since the creation of the Gender Equality Index, the two French entities of Medline Europe, Medline International France (MIF) and Medline Assembly France (MAF), have published their respective Indexes for 2020.
Medline International France received a score of 50/100 (compared to 44/100 in 2019). This improvement reflects the differences in individual pay increases and the percentage of employees receiving a raise after returning from maternity leave—two indicators on which Medline International France obtained maximum points.
Medline Assembly France received a score of 79/100 (compared to 58/100 in 2019). This improvement is on account of the narrowing of individual salary increases and promotion gaps.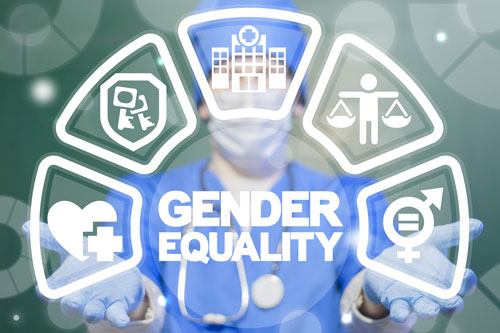 Last year, Medline Assembly France set up an action plan to improve over three years. The evolution of this progress is closely monitored by HR. And this year, in light of our improvements, we saw first-hand that this action plan is relevant and efficient, and we will continue our efforts to further strengthen gender equality. Medline International France will also set up its action plan for the next three years.