Medline Releases Its 2019 Sustainability Report
08/08/2019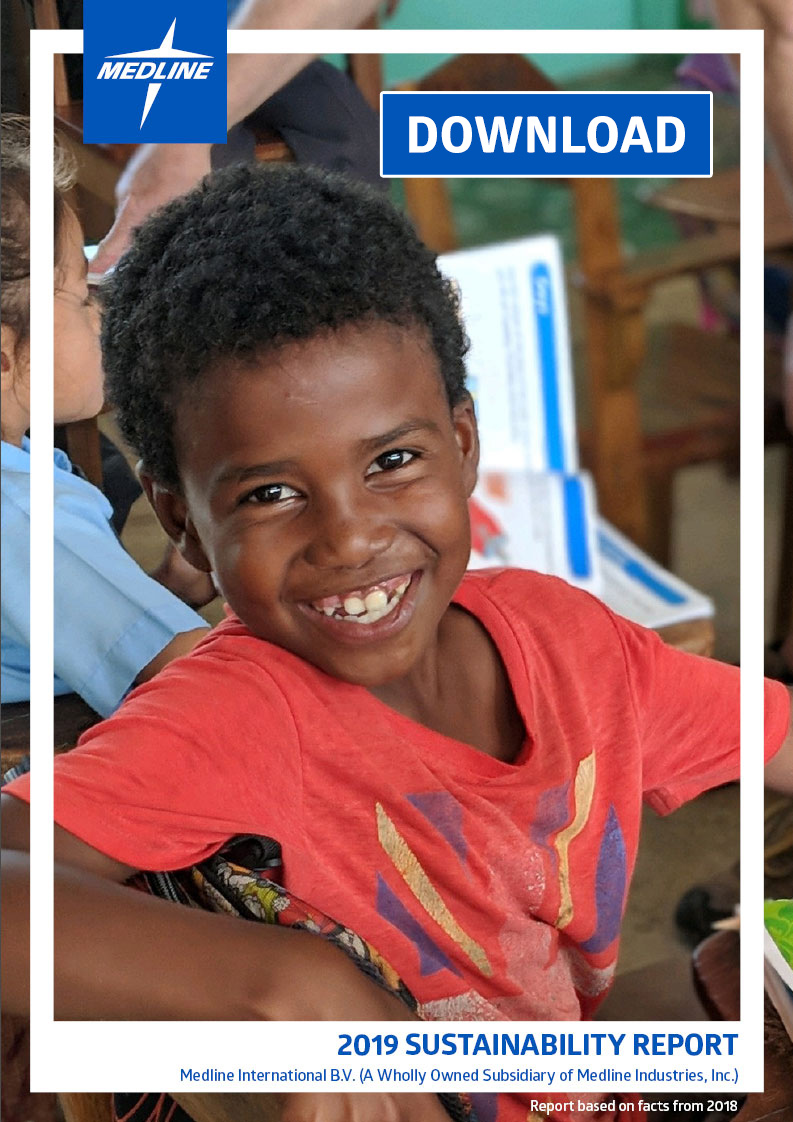 Medline International B.V. has published its third annual Sustainability Report, covering Medline's social, environmental and economic activities and impact (People, Planet, Prosperity) in Europe in 2018.
This year's report not only provides an overview of the company but also showcases Medline's strong performance, particularly in the following areas:
Sustaining our sales growth trajectory and finishing the year with good financial results
Launching a Diversity and Inclusion Statement
Maintaining our proud tradition of raising awareness of breast cancer
Working with communities in need through meal-packing events and medical product donations
Launching our reforestation project (One Container, One Tree)
Conducting a successful internal Medline Earth Week campaign
Continuing to engage with our suppliers to promote labour and human rights in our product supply chain
Implementing our ethics and compliance programme.
The aforementioned report highlights correspond to Medline's corporate social responsibility (CSR)/sustainability programme whose main focus areas are labour and human rights, environmental initiatives, breast cancer awareness and charitable giving.
In the context of Medline's European operations, CSR is synonymous with sustainability.
---
Snippet from the 2019 Sustainability Report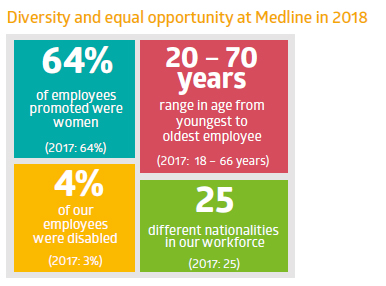 ---
You can access the full report here and read more about Medline's CSR strategy here.