Think Yellow! A local quality improvement initiative to reduce falls in A&E
28 th October 2021
We are excited to confirm Jayne Flood, Falls Prevention Lead at East Kent Hospitals NHS Trust, is going to host our next UK Falls Prevention Network webinar.
She will share the quality improvement initiative she led with the team in accident and emergency, raising awareness of patients assessed as having a high falls risk. This initiative involved the effective implementation of visual cueing, leading to a 50% reduction in falls in the department.
Title: Think Yellow! A local quality improvement initiative to reduce falls in A&E
Date: Thursday, 28 October 2021
Time: 12:00 – 13:00 (BST)
Duration: 1 hour
Register now!
Please complete the form below to register for the upcoming UK Falls Prevention Network webinar on reducing falls in accident and emergency at East Kent Hospitals NHS Foundation Trust.
---
What will Jayne cover in the session?
Jayne will outline the Think Yellow quality improvement initiative, why it had to happen and how she and her project team achieved the stakeholder buy-in needed for the project to be successful.

Since East Kent Hospitals NHS Foundation Trust and The UK Falls Prevention Network shared the podcast, it has generated a lot of interest but also a lot of questions!

Jayne will answer the many questions she has already received but also respond to any new ones that come up in the session.
What is the Think Yellow initiative?
This short podcast will provide you with an overview of the initiative.
---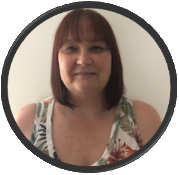 Jayne Flood
Falls Prevention Practitioner
Jayne has worked as a Falls Prevention Practitioner for the last 5 years. Prior to this, she worked on the emergency floor as an Associate Practitioner with clinical skills galore. Patient safety has always been a passion of hers, especially patient falls.
Jayne started her working career 31 years ago as an Auxiliary Nurse. Jayne then went on to complete her NVQ level 2 and 3 and her NVQ assessors' course, which allowed her to assess and train her colleagues, including student nurses and HCAs. She then went on to complete a foundation degree. And Jayne has just recently completed an online falls prevention course. She has worked tirelessly to provide a falls service for her trust and continuously works to develop this service to ensure quality improvements are implemented and patients are as safe as they can be.